Chalet 2 – Blue Gum
Blue Gum is nestled 210 metres into our property. Views include Australian Native Bush from the back bath deck and that amazing vista of white Rosegum tree trunks from the front deck.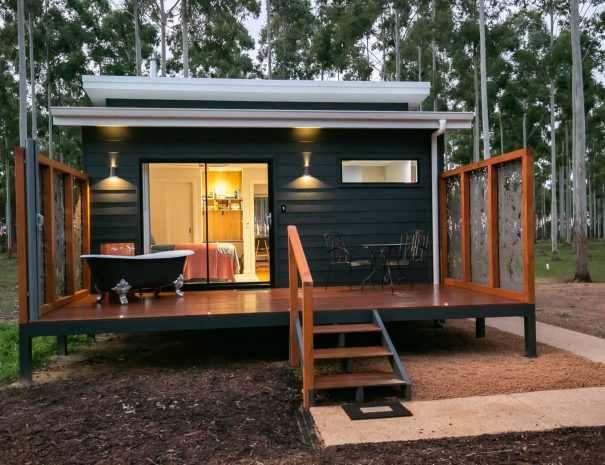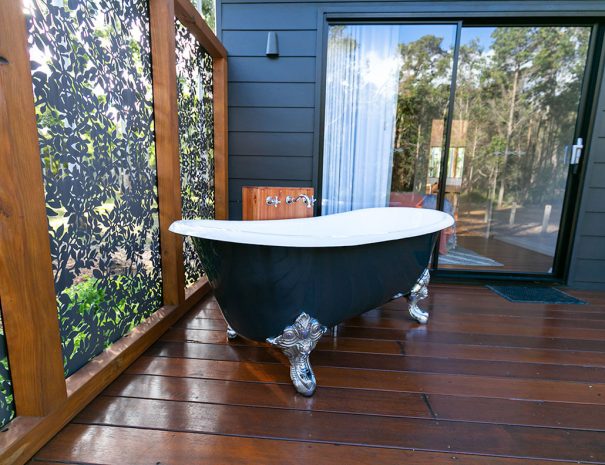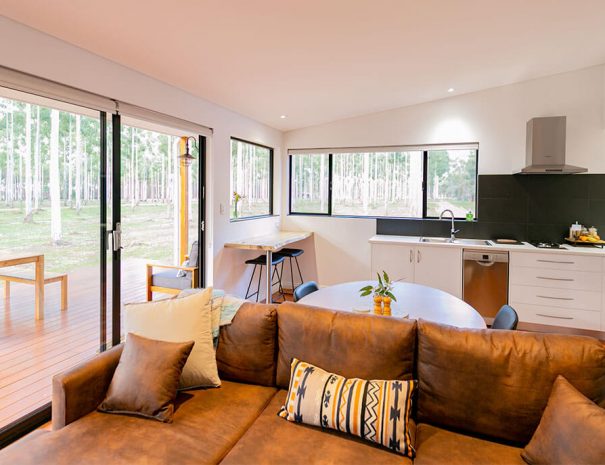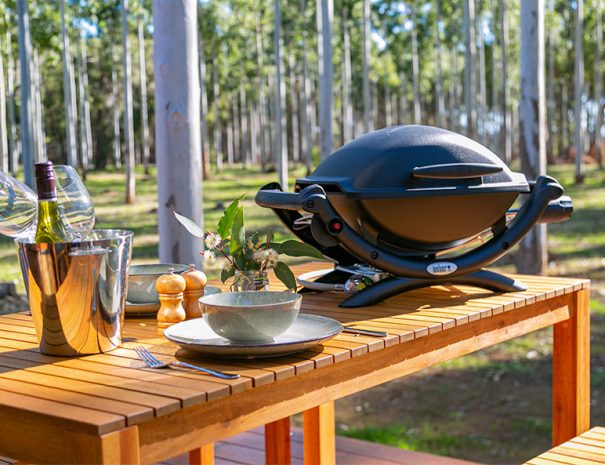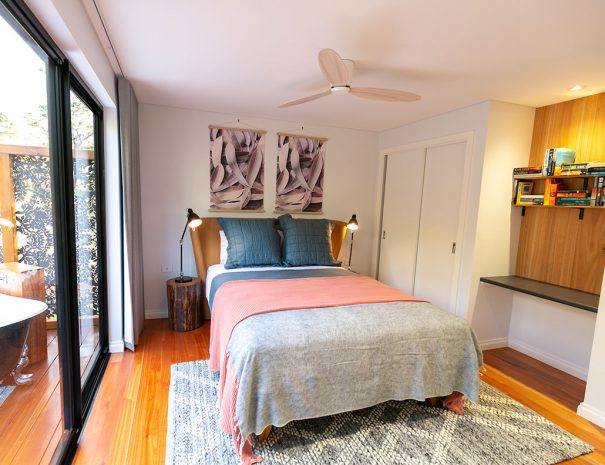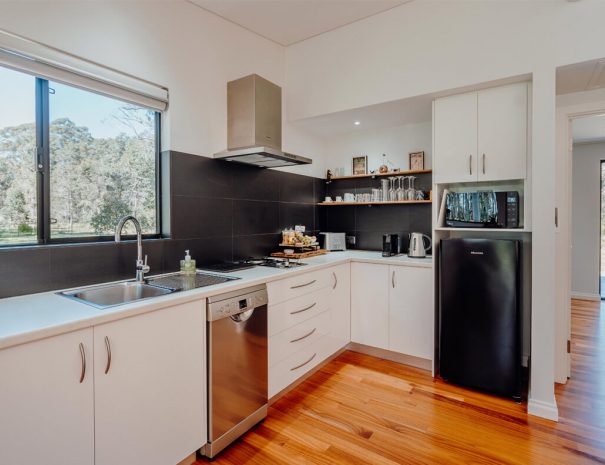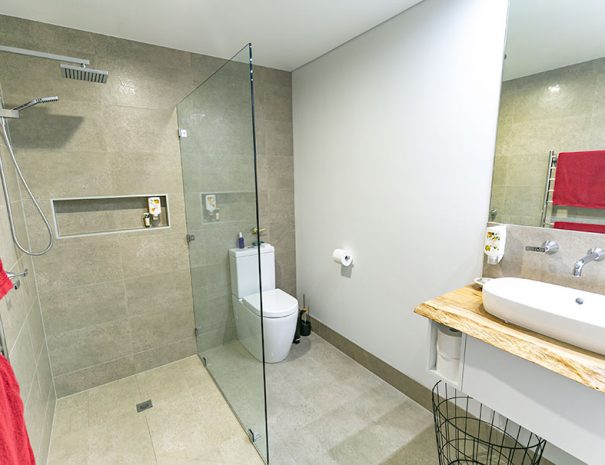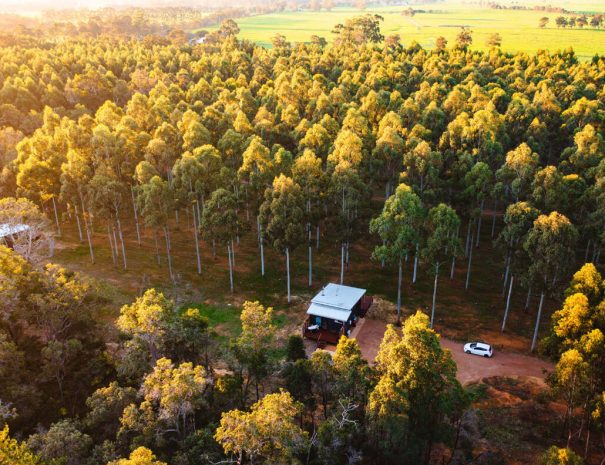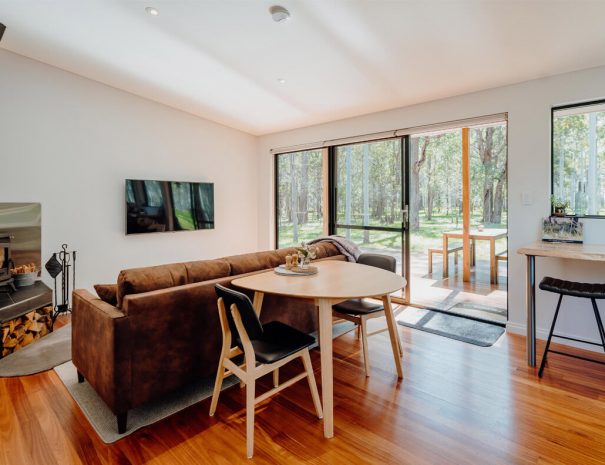 When would you like to stay?
Complimentary start-up cereal and fruit breakfast provided for the first morning of your stay
Complimentary 1 litre of milk provided in fridge
Free Wi-Fi and Netflix
Complimentary tea and coffee provided
Plush pillow top mattress. Both chalets also have an additional Cloud Mattress Topper.
All natural luxury bed linen incl Downia Quilt, Baksana Blankets, Lux Cotton Sheets and Sheridan Linen
Complimentary fire lit on first night upon request (May to November) 
Remote controlled air conditioners to ensure that your chalet is at a comfortable temperature for you
when you arrive, no matter what time it is day or night.
Exhale in the gum trees massage. Please contact Kate at Bask Massage on 0451 816 513 to book a massage at Tree Chalets.