Eco
Tree Chalets are certified through Ecotourism Australia's world leading ecotourism certification program. 
This means that when you stay with us, you are supporting a business that is backed by a strong, well managed commitment to sustainable practices and provides high-quality nature based tourism experiences.

Our certification demonstrates our commitment to:
* The Ecotourism Australia Certification programs are recognised by the Global Sustainable Tourism Council (GSTC).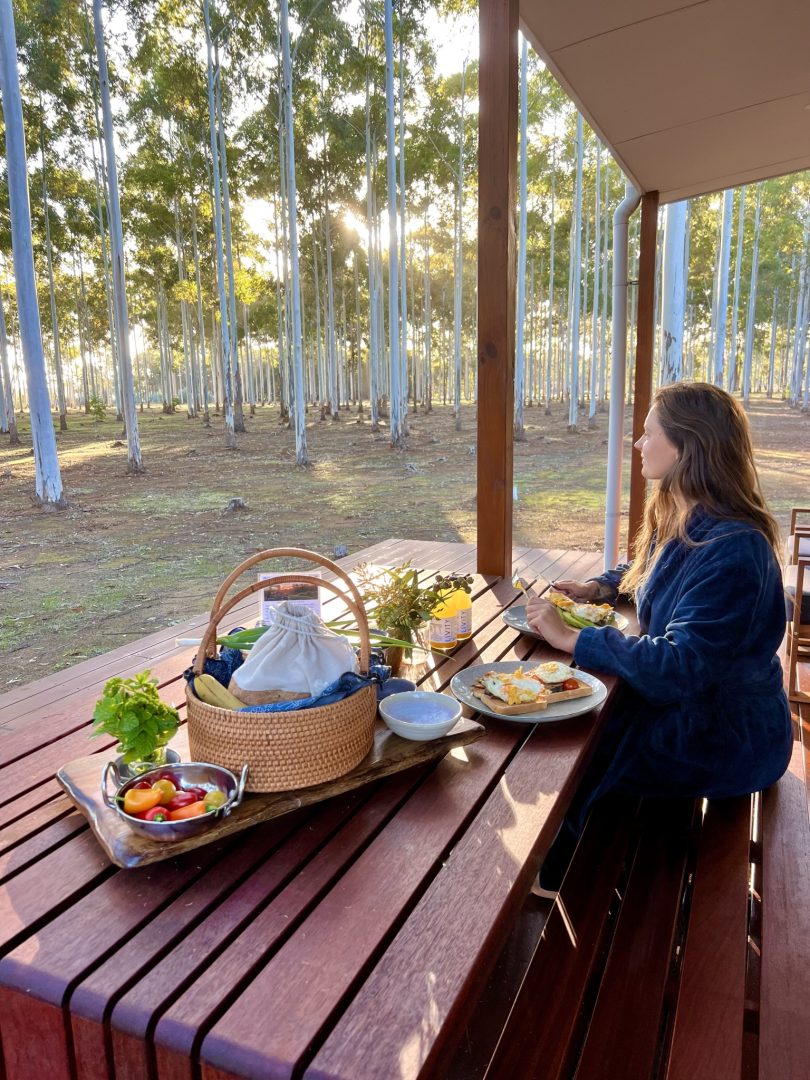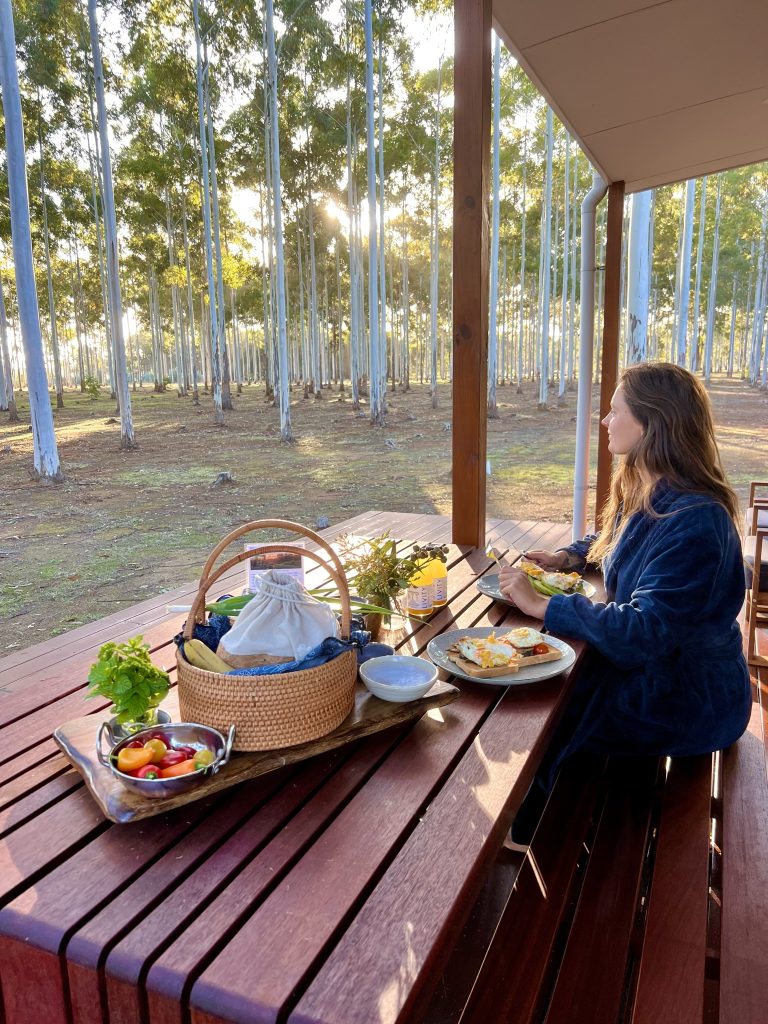 We are proud to say that our beautiful trees consume more CO2 than our accommodation produces. We believe that we might be Australia's only holiday accommodation to achieve this by their own means (rather than offsetting).
Both our residence and the chalets are eco friendly as we are totally off-grid. A 15KW solar cell array on our roof supplies a 28KW storage battery. Basically, we run off the sun between 6.00am and 6.00pm and at night the battery supplies us with our power needs.
There are 610K Litres of rainwater storage on the property. The rainwater runs through two microfilters and then a UV filter before it is pumped to the chalets.
For the internal fit-out of the chalets, every light fitting and appliance we chose was scrutinised for its power usage and capacity to communicate with us wirelessly. Being able to monitor each appliances' power usage on our mobile devices is a great help in adapting to living off-grid. We have also utilised trees grown on the farm for the beautiful Sydney Bluegum flooring, the bespoke handmade fittings in the chalets and all signage on the property.
We have tried to minimise our consumer footprint by installing dispensers for our luxury toiletries and providing a single-use plastic free first morning breakfast hamper for guests including farm fresh eggs and where possible fruit freshly picked from our orchard.
Lastly we have drawn some of our inspiration and design principles from the tiny house and minimalist movements. The design of our eco friendly chalets challenges the mindset that luxury must equal more space, more furniture, more things. Our chalets really do pack a punch when guests see all that they offer in a relatively small space.